These type of event attracts a diverse and discerning crowd, many of whom are looking for fun, quirky and highly collectible items that they cannot find on the high street. The retail Tables is always a destination for our visitors; many say it's something they save up for in advance. According to a recent survey, over a third of visitors planned to spend between £50-£80 at an event, with over a quarter claiming it would be closer to £100 - £150.
To register your interest click HERE.
Bookings for retail tables are on a first come, first served basis. The number of exhibitors will be limited so book early to avoid disappointment. All tables must be paid for in advance of the show. No booking is 100% confirmed until FULL payment has been made.
Retail Table Hire Price
Pitch located around the room
One trestle table
Two chairs
Table cloths are not provided
Two exhibitor's wristband
£50

( SPACES ARE LIMITED)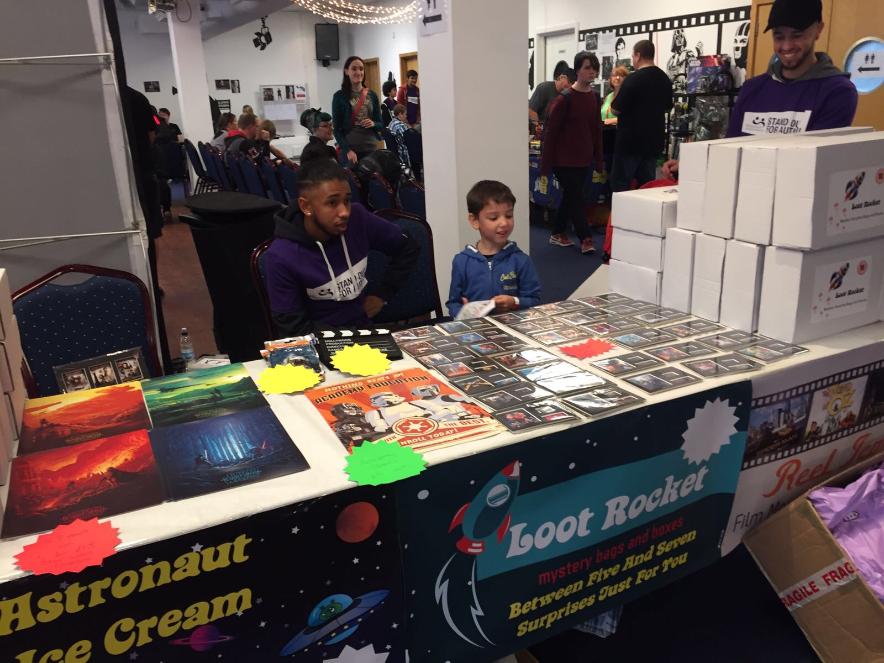 This it the first Film & TV Con has been held in Elstree and the first to be held at the home to some of the greatest films in history the world famous Elstree Film Studios and it is sure to be a regular event on the convention circuit, The depth, diversity and enthusiasm of entertainment media audiences is reflected in the thousands of attendees that visit these type of events every year. From die-hard fans to first time families to casual browsers – and the audience is growing.
Elstree Film & TV Con this is a charity event and by advertising or sponsoring our event, you are not only helping your company / Business or product you are helping the national autistic society....
LibertyEvents UK welcomes any queries regarding advertising, sponsorship and promotional opportunities.

Please contact Ian at libertyevents.uk@gmail.com

LibertyEvents UK also welcomes any queries regarding marketing, press and public relations.

Please contact Tamla at libertyevents.uk@gmail.com
past event sponsorship partner